On Monday 29th August, eCabs welcomed the European Parliament President Robert Metsola. During her stay, the President was toured around the offices to meet members of staff, with a particular focus on technology, and discussed the future of the mobility industry in the EU with the organization's heads.
"It was a pleasure to share our ambitious vision and our internationalization programme which is set to start in 2023 with President Metsola. We held meaningful discussions on our ESG agenda, the opportunities and the goals of our company, as well as technology and the future of the mobility industry within the European Union. It was also lovely to see how warmly she was greeted and interacted with our team", said Matthew Bezzina, eCabs CEO.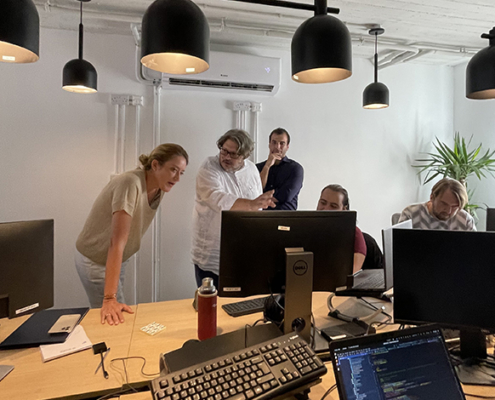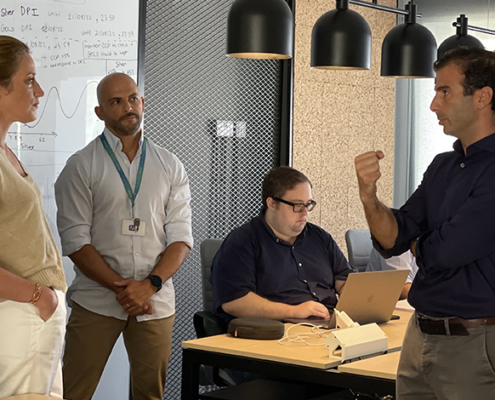 On her part, the President wished eCabs success and further emphasised the importance of solid values in today's business strategy, "Sustainability, innovation, green. Three characteristics which, in today's world, should be the basis of any policy or project enacted by both public and private enterprises. Qualities that the Maltese company eCabs has embraced over the past years. This morning we spoke with team members at eCabs about how the European Union can do more for businesses, enterprises, and companies in Malta and across Europe".
As Malta's largest ride-hailing firm, eCabs remains committed to leading the industry with innovative technology solutions guided by ESG principles. Key actions include drastically reducing the business's carbon footprint whilst cultivating a multicultural team of technologists to fuel growth on an international scale.